We live our lives by it, we eat, sleep and work by it - but what is time and who sets it? Keeping track of time helps us make sense of our world. Our story begins from how we define time; Dr. Manhattan describes it as being in the past, the present, the future, and this how we would like our watches to be as well.
We started our first project in 2016, giving our backers the choice of wearing a customized time-piece, where we let our backers the choice of personalization on the watch-face and choice of strap. Since then, we have crafted many customized watches, where each watch embodies a story unique to its owner. There is something for horologophiles, gifters, and remembrance of a treasured memory.
From initial sketches and ideas, to prototyping, Madroc Hood timepieces are built from the hands of creators, bringing out touches of ingenuity and dedication to each watch. Our creations are not just novelty pieces, but handcrafted according to the wearer's imagination. After countless days, months and years of wearer feedback, research and iteration, Madroc Hood is returning with an original project that shares similar traits of a minimalist watch, and yet, at the same time providing subtle touches of customization. As such as is our strong belief that this is what watches truly represent, the oxymoronic concept faded into the annals of our collective cerebellum.
Inspired by Maya Angelou
Tell the stories of mountains you climbed, the ocean you crossed, the wind you braced. Every story told, is an inspiration, survival guide and the Rainbow in the Clouds for yourself and someone else.
A powerful story behind a single line of words 
Full story available in our Instagram @madrochood, click the image to view full story.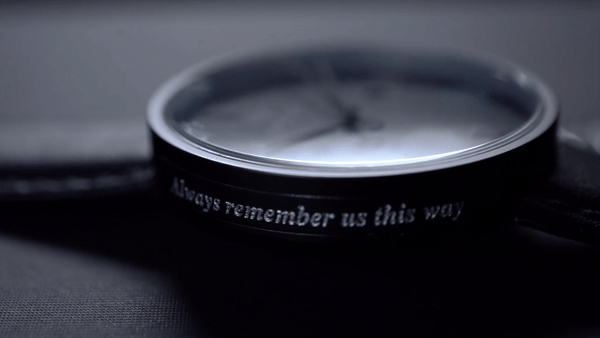 Customize engraving your story on side leather strip 
The new collection inherited with the classic minimalism design at a glance:
The latest collection, Perspective, comes with a minimalist design, and a customization aspect which offers backers a selection of style with up to 27 characters for engraving on each leather strip at the side of the watch-case. This can be a catchphrase, mantra, name or any letters, numbers and symbols of choice.
Each Perspective watch is carefully handcrafted by our team, making each watch as one of a kind uniquely with backer's story. With the niche scale of hand-crafted customization, the Perspective collection is a limited edition with only 300 pieces worldwide.
Backers can choose from P1 to P10 design, and with the choice of words that bring the story to life.
Italian Leather for side leather strip customization
Build of the watch as follow:
Lastly, the 39mm size stainless steel watch case fits perfectly on anyone, and matches your everyday outfit.
We understand the unbridled joy in unboxing an amazing gift. The watch box is designed with a subtle theme that brings out a sense of lustrous exhilaration. It comes with a lenticular printing of the Madroc Hood logo, with an illusion of depth, that moves when viewed from different angles.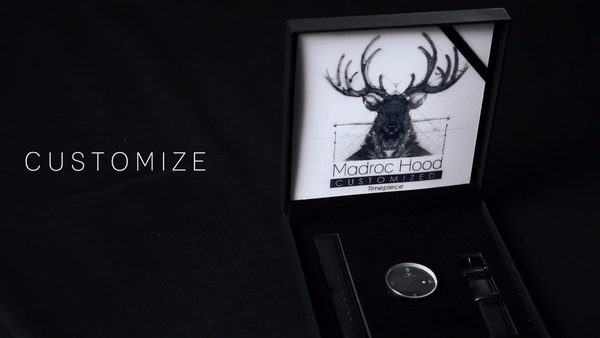 Everybody has a story to tell; what's your story?